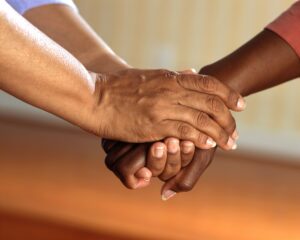 Make a donation to the Orange County Chapter of the NCBW!
Click to like us on Facebook!
Click to follow us on Instagram!
As a strong advocacy organization, The National Coalition of 100 Black Women, Inc. Orange County Chapter, is totally committed to enriching and sustaining the highest quality of life for Black Women. Our primary focus is on gender equity in leadership, health, education and economic empowerment.
Join the effort today!
National Coalition of 100 Black Women
Orange County in The Community!
The NCBW call to action! Advocacy is an action intended to result in large scale impact such as equal pay for equal work for ALL women. We will use our influence to affect change.
Leadership is about making others better as a result of your presence and making sure that impact lasts in your absence."
– Sheryl Sandberg. COO, Facebook
I raise up my voice—not so I can shout, but so that those without a voice can be heard…we cannot succeed when half of us are held back. ―Malala Yousafzai
Empower yourself with a good education, then get out there and use that education to build a country worthy of your boundless promise.
— Michelle Obama
NCBW addresses the health disparities and inequalities of underserved communities by educating and encouraging the public to access preventative health services.
ABOUT US
Our members advocate on behalf of black women and girls to promote leadership development and gender equity in the areas of health, education and economic empowerment. As a voice for millions of black women and girls in the united states, NCBW believes in inclusion, respect, racial and social justice, integrity and accountability and collaboration.
image-slider-with-thumbnail1.jpeg